a.w. hardy & co. limited
Live 
a.w. hardy & co. limited Company Information
incorporation date
March 1958
registered address
STOCK ROAD INDUSTRIAL ESTATE, STOCK ROAD, SOUTHEND-ON-SEA, SS2 5QG
This is Pomanda's estimated valuation of A.W. HARDY & CO. LIMITED based on Net Assets of £2.7m and 1.66x industry multiple (adjusted for liquidity).
100% Construction of commercial buildings
The Industry Breakdown is vital for the calculation of Valuations, Pomanda Estimates and Similar Companies. Create a customised breakdown that accurately reflects the business operations.
Industry Net Asset Multiple
Note - from March 2020 multiples are calculated monthly, prior to this they were calculated on an annual basis.
Balance Sheet  April 2019
net assets
Total assets minus all liabilities
Profit & Loss  April 2019
turnover
Turnover, or revenue, is the amount of sales generated by a company within the financial year.
a.w. hardy & co. limited Credit Report and Business Information
Keep on top of your suppliers, your customers and your own business using real-time company credit Reports. Our detailed company insights and rating allow you to make informed decisions and reduce counterparty risk.
From as little as £6.99
This will not impact your credit rating!
To view a sample report click here
a.w. hardy & co. limited interested in funding or investment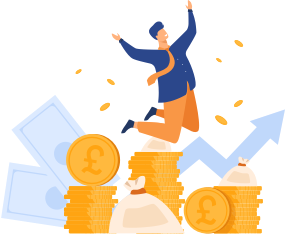 Pomanda has a large community of Investors, Lenders and Business Owners. If you're interested in buying, selling or raising funds for a business like this start the process with Pomanda.
a.w. hardy & co. limited Ownership
group structure
Ultimate parent company
A.W. HARDY & CO. LIMITED
00601521
a.w. hardy & co. limited directors
A.W. HARDY & CO. LIMITED financials
Data source: Companies House, Pomanda Estimates
| | Apr 2019 | Apr 2018 | Apr 2017 | Apr 2016 | Apr 2015 |
| --- | --- | --- | --- | --- | --- |
| Turnover | 3,935,821 | 6,165,569 | 4,927,286 | 4,271,902 | 7,042,818 |
| Cost Of Sales | 3,307,802 | 5,200,396 | 4,124,971 | 3,595,560 | 5,967,307 |
| Gross Profit | 628,019 | 965,173 | 802,314 | 676,343 | 1,075,511 |
| Admin Expenses | 652,641 | 817,864 | 704,509 | 528,818 | 947,165 |
| Operating Profit | -24,622 | 147,309 | 97,805 | 147,525 | 128,346 |
| Interest Payable | 0 | 0 | 0 | 0 | 0 |
| Interest Receivable | 7,306 | 5,268 | 2,477 | 4,080 | 4,480 |
| Pre-Tax Profit | -17,316 | 152,577 | 100,283 | 151,605 | 132,826 |
| Tax | 0 | -28,990 | -19,054 | -30,321 | -26,565 |
| Profit After Tax | -17,316 | 123,587 | 81,229 | 121,284 | 106,261 |
| Dividends Paid | 0 | 0 | 0 | 0 | 0 |
| Retained Profit | -17,316 | 123,587 | 81,229 | 121,284 | 106,261 |
| Employee Costs | 1,001,027 | 937,056 | 858,548 | 824,896 | 948,488 |
| Number Of Employees | 21 | 20 | 19 | 19 | 23 |
| EBITDA* | 200,252 | 281,987 | 227,983 | 205,299 | 188,930 |
* Earnings Before Interest, Tax, Depreciation and Amortisation
a.w. hardy & co. limited company details
Type
Private limited with Share Capital
industry
41201 - Construction of commercial buildings
incorporation date
March 1958
accounts
Total Exemption Full
address
STOCK ROAD INDUSTRIAL ESTATE, STOCK ROAD, SOUTHEND-ON-SEA, SS2 5QG
last accounts submitted
April 2019