a. forsyth(farmwork)limited
Live 
a. forsyth(farmwork)limited Company Information
incorporation date
March 1966
registered address
BARCLAYS BANK CHAMBERS, STRATFORD UPON AVON, CV37 6AH
This is Pomanda's estimated valuation of A. FORSYTH(FARMWORK)LIMITED based on Net Assets of £3.2m and 1.1x industry multiple (adjusted for liquidity).
100% Growing of cereals (except rice), leguminous crops and oil seeds
The Industry Breakdown is vital for the calculation of Valuations, Pomanda Estimates and Similar Companies. Create a customised breakdown that accurately reflects the business operations.
Industry Net Asset Multiple
Note - from March 2020 multiples are calculated monthly, prior to this they were calculated on an annual basis.
Balance Sheet  September 2019
net assets
Total assets minus all liabilities
Profit & Loss  September 2019
turnover
Turnover, or revenue, is the amount of sales generated by a company within the financial year.
a. forsyth(farmwork)limited Credit Report and Business Information
Keep on top of your suppliers, your customers and your own business using real-time company credit Reports. Our detailed company insights and rating allow you to make informed decisions and reduce counterparty risk.
From as little as £6.99
This will not impact your credit rating!
To view a sample report click here
a. forsyth(farmwork)limited interested in funding or investment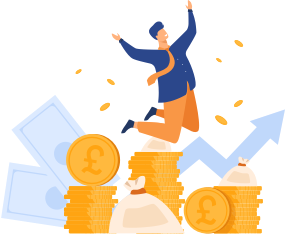 Pomanda has a large community of Investors, Lenders and Business Owners. If you're interested in buying, selling or raising funds for a business like this start the process with Pomanda.
a. forsyth(farmwork)limited Ownership
group structure
Ultimate parent company
A. FORSYTH(FARMWORK)LIMITED
00875363
a. forsyth(farmwork)limited directors
A. FORSYTH(FARMWORK)LIMITED financials
Data source: Companies House, Pomanda Estimates
| | Sep 2019 | Sep 2018 | Sep 2017 | Sep 2016 | Sep 2015 |
| --- | --- | --- | --- | --- | --- |
| Turnover | 4,396,792 | 3,078,896 | 3,356,782 | 2,948,794 | 4,145,212 |
| Cost Of Sales | 3,126,287 | 2,212,380 | 2,305,179 | 2,080,168 | 2,840,287 |
| Gross Profit | 1,270,506 | 866,516 | 1,051,603 | 868,626 | 1,304,925 |
| Admin Expenses | 1,094,623 | 924,029 | 1,001,362 | 798,857 | 1,245,611 |
| Operating Profit | 175,883 | -57,513 | 50,241 | 69,769 | 59,314 |
| Interest Payable | 0 | 0 | 0 | 0 | 0 |
| Interest Receivable | 888 | 1,157 | 660 | 520 | 942 |
| Pre-Tax Profit | 163,781 | -69,710 | 38,394 | 63,999 | 60,256 |
| Tax | -31,118 | 0 | -7,295 | -12,800 | -12,051 |
| Profit After Tax | 132,663 | -69,710 | 31,099 | 51,199 | 48,205 |
| Dividends Paid | 0 | 0 | 0 | 0 | 0 |
| Retained Profit | 132,663 | -69,710 | 31,099 | 51,199 | 48,205 |
| Employee Costs | 475,410 | 370,536 | 365,731 | 665,486 | 829,724 |
| Number Of Employees | 15 | 13 | 12 | 22 | 28 |
| EBITDA* | 406,835 | 199,261 | 340,126 | 412,894 | 411,348 |
* Earnings Before Interest, Tax, Depreciation and Amortisation
a. forsyth(farmwork)limited company details
Type
Private limited with Share Capital
industry
01110 - Growing of cereals (except rice), leguminous crops and oil seeds
incorporation date
March 1966
accounts
Total Exemption Full
ultimate parent company
None
address
BARCLAYS BANK CHAMBERS, STRATFORD UPON AVON, CV37 6AH
last accounts submitted
September 2019