a h a events. ltd.
Live 
a h a events. ltd. Company Information
incorporation date
February 1999
registered address
1 THE SQUARE, BARNSTAPLE, DEVON, EX32 8LS
This is Pomanda's estimated valuation of A H A EVENTS. LTD. based on a Turnover of £2.3m and 1.42x industry multiple (adjusted for size and gross margin).
100% Other amusement and recreation activities
The Industry Breakdown is vital for the calculation of Valuations, Pomanda Estimates and Similar Companies. Create a customised breakdown that accurately reflects the business operations.
Industry Turnover Multiple
Note - from March 2020 multiples are calculated monthly, prior to this they were calculated on an annual basis.
Balance Sheet  December 2019
net assets
Total assets minus all liabilities
Profit & Loss  December 2019
turnover
Turnover, or revenue, is the amount of sales generated by a company within the financial year.
a h a events. ltd. Credit Report and Business Information
Keep on top of your suppliers, your customers and your own business using real-time company credit Reports. Our detailed company insights and rating allow you to make informed decisions and reduce counterparty risk.
From as little as £6.99
This will not impact your credit rating!
To view a sample report click here
a h a events. ltd. interested in funding or investment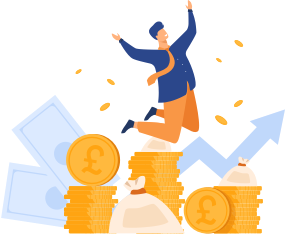 Pomanda has a large community of Investors, Lenders and Business Owners. If you're interested in buying, selling or raising funds for a business like this start the process with Pomanda.
a h a events. ltd. Ownership
group structure
Ultimate parent company
A H A EVENTS. LTD.
03711277
a h a events. ltd. directors
A H A EVENTS. LTD. financials
Data source: Companies House, Pomanda Estimates
| | Dec 2019 | Dec 2018 | Dec 2017 | Dec 2016 | Dec 2015 |
| --- | --- | --- | --- | --- | --- |
| Turnover | 2,277,582 | 1,644,530 | 3,202,278 | 3,968,965 | 4,849,201 |
| Cost Of Sales | 971,944 | 723,674 | 1,440,374 | 1,639,474 | 2,083,487 |
| Gross Profit | 1,305,638 | 920,856 | 1,761,904 | 2,329,491 | 2,765,714 |
| Admin Expenses | 1,218,213 | 921,603 | 1,764,202 | 2,423,548 | 2,673,884 |
| Operating Profit | 87,425 | -747 | -2,298 | -94,057 | 91,830 |
| Interest Payable | 0 | 0 | 0 | 0 | 0 |
| Interest Receivable | 1,582 | 597 | 0 | 0 | 580 |
| Pre-Tax Profit | 89,007 | -150 | -2,298 | -94,057 | 92,410 |
| Tax | -16,911 | 0 | 0 | 0 | -18,482 |
| Profit After Tax | 72,096 | -150 | -2,298 | -94,057 | 73,928 |
| Dividends Paid | 0 | 0 | 0 | 0 | 0 |
| Retained Profit | 72,096 | -150 | -2,298 | -94,057 | 73,928 |
| Employee Costs | 109,702 | 106,056 | 100,018 | 100,512 | 1,645,284 |
| Number Of Employees | 6 | 6 | 6 | 6 | 100 |
| EBITDA* | 88,347 | -747 | -2,298 | -94,057 | 91,830 |
* Earnings Before Interest, Tax, Depreciation and Amortisation
a h a events. ltd. company details
Type
Private limited with Share Capital
industry
93290 - Other amusement and recreation activities
incorporation date
February 1999
accounts
Total Exemption Full
ultimate parent company
None
previous names
aha leisure limited (March 2002)
address
1 THE SQUARE, BARNSTAPLE, DEVON, EX32 8LS
last accounts submitted
December 2019