abba cars (warrington) limited
Live 
abba cars (warrington) limited Company Information
incorporation date
August 2002
registered address
UNIT 3 CROWN STREET, WARRINGTON, CHESHIRE, WA1 2AE
This is Pomanda's estimated valuation of ABBA CARS (WARRINGTON) LIMITED based on an EBITDA of £211.3k and a 6.34x industry multiple (adjusted for size and gross margin).
The Industry Breakdown is vital for the calculation of Valuations, Pomanda Estimates and Similar Companies. Create a customised breakdown that accurately reflects the business operations.
Industry EBITDA Multiple
Note - from March 2020 multiples are calculated monthly, prior to this they were calculated on an annual basis.
Balance Sheet  October 2018
net assets
Total assets minus all liabilities
Profit & Loss  October 2018
turnover
Turnover, or revenue, is the amount of sales generated by a company within the financial year.
abba cars (warrington) limited Credit Report and Business Information
Keep on top of your suppliers, your customers and your own business using real-time company credit Reports. Our detailed company insights and rating allow you to make informed decisions and reduce counterparty risk.
From as little as £6.99
This will not impact your credit rating!
To view a sample report click here
abba cars (warrington) limited interested in funding or investment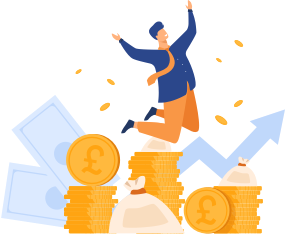 Pomanda has a large community of Investors, Lenders and Business Owners. If you're interested in buying, selling or raising funds for a business like this start the process with Pomanda.
abba cars (warrington) limited Ownership
group structure
Ultimate parent company
ABBA CARS (WARRINGTON) LIMITED
04503863
abba cars (warrington) limited directors
| officer | country | age | start | end | role |
| --- | --- | --- | --- | --- | --- |
| Mr Philip Bailey | United Kingdom | 60 years | Aug 2002 | - | Director |
ABBA CARS (WARRINGTON) LIMITED financials
Data source: Companies House, Pomanda Estimates
| | Oct 2018 | Oct 2017 | Oct 2016 | Oct 2015 | Oct 2014 |
| --- | --- | --- | --- | --- | --- |
| Turnover | 1,741,231 | 101,839 | 1,527,490 | 1,465,776 | 999,190 |
| Cost Of Sales | 889,366 | 48,286 | 816,019 | 745,354 | 549,631 |
| Gross Profit | 851,864 | 53,553 | 711,471 | 720,422 | 449,559 |
| Admin Expenses | 748,451 | -10,452 | 642,268 | 717,887 | 398,866 |
| Operating Profit | 103,413 | 64,005 | 69,203 | 2,535 | 50,693 |
| Interest Payable | 0 | 0 | 0 | 0 | 0 |
| Interest Receivable | 804 | 179 | 28 | 21 | 193 |
| Pre-Tax Profit | 83,812 | 52,994 | 69,231 | 2,556 | 50,886 |
| Tax | -15,924 | -10,069 | -13,846 | -511 | -10,686 |
| Profit After Tax | 67,888 | 42,925 | 55,385 | 2,045 | 40,200 |
| Dividends Paid | 0 | 0 | 0 | 0 | 0 |
| Retained Profit | 67,888 | 42,925 | 55,385 | 2,045 | 40,200 |
| Employee Costs | 586,105 | 573,060 | 438,855 | 463,496 | 370,344 |
| Number Of Employees | 32 | 30 | 23 | 19 | 13 |
| EBITDA* | 211,323 | 157,794 | 98,296 | 32,392 | 84,825 |
* Earnings Before Interest, Tax, Depreciation and Amortisation
abba cars (warrington) limited company details
Type
Private limited with Share Capital
industry
49320 - Taxi operation
incorporation date
August 2002
accounts
Total Exemption Full
ultimate parent company
None
address
UNIT 3 CROWN STREET, WARRINGTON, CHESHIRE, WA1 2AE
last accounts submitted
October 2018