a oaten (plant hire) limited
Live 
a oaten (plant hire) limited Company Information
incorporation date
May 2003
registered address
BRUNSWICK HOUSE, 1 WEIRFIELD GREEN, TAUNTON, SOMERSET, TA1 1AZ
This is Pomanda's estimated valuation of A OATEN (PLANT HIRE) LIMITED based on a Turnover of £6.6m and 1.33x industry multiple (adjusted for size and gross margin).
100% Renting and leasing of construction and civil engineering machinery and equipment
The Industry Breakdown is vital for the calculation of Valuations, Pomanda Estimates and Similar Companies. Create a customised breakdown that accurately reflects the business operations.
Industry Turnover Multiple
Note - from March 2020 multiples are calculated monthly, prior to this they were calculated on an annual basis.
Balance Sheet  May 2019
net assets
Total assets minus all liabilities
Profit & Loss  May 2019
turnover
Turnover, or revenue, is the amount of sales generated by a company within the financial year.
a oaten (plant hire) limited Credit Report and Business Information
Keep on top of your suppliers, your customers and your own business using real-time company credit Reports. Our detailed company insights and rating allow you to make informed decisions and reduce counterparty risk.
From as little as £6.99
This will not impact your credit rating!
To view a sample report click here
a oaten (plant hire) limited interested in funding or investment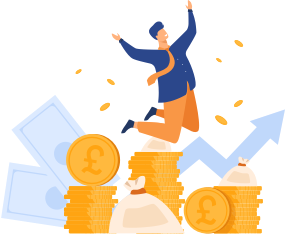 Pomanda has a large community of Investors, Lenders and Business Owners. If you're interested in buying, selling or raising funds for a business like this start the process with Pomanda.
a oaten (plant hire) limited Ownership
group structure
Ultimate parent company
A OATEN (PLANT HIRE) LIMITED
04775647
a oaten (plant hire) limited directors
| officer | country | age | start | end | role |
| --- | --- | --- | --- | --- | --- |
| Mr Alan Oaten | United Kingdom | 52 years | May 2003 | - | Director |
A OATEN (PLANT HIRE) LIMITED financials
Data source: Companies House, Pomanda Estimates
| | May 2019 | May 2018 | May 2017 | May 2016 | May 2015 |
| --- | --- | --- | --- | --- | --- |
| Turnover | 6,564,559 | 3,764,882 | 1,435,936 | 449,927 | 744,815 |
| Cost Of Sales | 4,445,268 | 2,460,163 | 943,866 | 297,979 | 505,566 |
| Gross Profit | 2,119,291 | 1,304,719 | 492,071 | 151,948 | 239,249 |
| Admin Expenses | 1,986,176 | 1,137,317 | 448,010 | 49,293 | 21,849 |
| Operating Profit | 133,115 | 167,402 | 44,061 | 102,655 | 217,400 |
| Interest Payable | 0 | 0 | 0 | 0 | 0 |
| Interest Receivable | 1,143 | 211 | 60 | 45 | 26 |
| Pre-Tax Profit | 134,258 | 167,614 | 44,121 | 102,700 | 217,426 |
| Tax | -25,509 | -31,847 | -8,383 | -20,540 | -43,485 |
| Profit After Tax | 108,749 | 135,767 | 35,738 | 82,160 | 173,941 |
| Dividends Paid | 0 | 0 | 0 | 0 | 0 |
| Retained Profit | 108,749 | 135,767 | 35,738 | 82,160 | 173,941 |
| Employee Costs | 770,679 | 374,533 | 179,765 | 175,908 | 202,607 |
| Number Of Employees | 20 | 10 | 5 | 5 | 6 |
| EBITDA* | 518,908 | 574,469 | 330,897 | 102,655 | 326,361 |
* Earnings Before Interest, Tax, Depreciation and Amortisation
a oaten (plant hire) limited company details
Type
Private limited with Share Capital
industry
77320 - Renting and leasing of construction and civil engineering machinery and equipment
incorporation date
May 2003
accounts
Unaudited Abridged
ultimate parent company
None
address
BRUNSWICK HOUSE, 1 WEIRFIELD GREEN, TAUNTON, SOMERSET, TA1 1AZ
last accounts submitted
May 2019