a wilderness way limited
Live 
a wilderness way limited Company Information
incorporation date
October 2006
registered address
STONEYBECK BOWSCAR, PENRITH, CA11 8RP
This is Pomanda's estimated valuation of A WILDERNESS WAY LIMITED based on an EBITDA of £1.1m and a 7.43x industry multiple (adjusted for size and gross margin).
100% Other human health activities
The Industry Breakdown is vital for the calculation of Valuations, Pomanda Estimates and Similar Companies. Create a customised breakdown that accurately reflects the business operations.
Industry EBITDA Multiple
Note - from March 2020 multiples are calculated monthly, prior to this they were calculated on an annual basis.
Balance Sheet  February 2020
net assets
Total assets minus all liabilities
Profit & Loss  February 2020
turnover
Turnover, or revenue, is the amount of sales generated by a company within the financial year.
a wilderness way limited Credit Report and Business Information
Keep on top of your suppliers, your customers and your own business using real-time company credit Reports. Our detailed company insights and rating allow you to make informed decisions and reduce counterparty risk.
From as little as £6.99
This will not impact your credit rating!
To view a sample report click here
a wilderness way limited interested in funding or investment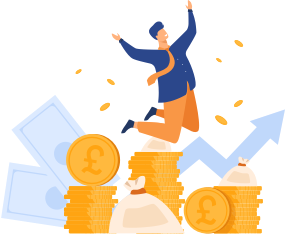 Pomanda has a large community of Investors, Lenders and Business Owners. If you're interested in buying, selling or raising funds for a business like this start the process with Pomanda.
a wilderness way limited Ownership
group structure
Ultimate parent company
A WILDERNESS WAY LIMITED
05964250
a wilderness way limited directors
A WILDERNESS WAY LIMITED financials
Data source: Companies House, Pomanda Estimates
| | Feb 2020 | Feb 2019 | Feb 2018 | Feb 2017 | Feb 2016 |
| --- | --- | --- | --- | --- | --- |
| Turnover | 5,207,555 | 2,956,334 | 3,452,844 | 3,052,255 | 2,149,940 |
| Cost Of Sales | 3,274,782 | 1,926,965 | 2,184,384 | 1,876,162 | 1,328,379 |
| Gross Profit | 1,932,774 | 1,029,369 | 1,268,461 | 1,176,093 | 821,562 |
| Admin Expenses | 940,585 | 836,718 | 657,392 | 810,593 | 589,169 |
| Operating Profit | 992,189 | 192,651 | 611,069 | 365,500 | 232,393 |
| Interest Payable | 0 | 0 | 0 | 0 | 0 |
| Interest Receivable | 3,367 | 2,087 | 1,115 | 167 | 98 |
| Pre-Tax Profit | 995,556 | 194,738 | 612,184 | 353,795 | 215,796 |
| Tax | -189,156 | -37,000 | -116,315 | -70,759 | -43,159 |
| Profit After Tax | 806,400 | 157,738 | 495,869 | 283,036 | 172,637 |
| Dividends Paid | 0 | 0 | 0 | 0 | 0 |
| Retained Profit | 806,400 | 157,738 | 495,869 | 283,036 | 172,637 |
| Employee Costs | 3,210,059 | 2,640,051 | 1,944,783 | 1,343,629 | 1,061,394 |
| Number Of Employees | 143 | 122 | 93 | 65 | 51 |
| EBITDA* | 1,073,833 | 248,810 | 696,243 | 408,164 | 298,099 |
* Earnings Before Interest, Tax, Depreciation and Amortisation
a wilderness way limited company details
Type
Private limited with Share Capital
industry
86900 - Other human health activities
incorporation date
October 2006
address
STONEYBECK BOWSCAR, PENRITH, CA11 8RP
last accounts submitted
February 2020