a p p wholesale limited
Live 
a p p wholesale limited Company Information
incorporation date
April 2008
registered address
UNIT 1, RADFORD INDUSTRIAL ESTATE, LONDON, NW10 6UA
This is Pomanda's estimated valuation of A P P WHOLESALE LIMITED based on a Turnover of £279.6m and 0.27x industry multiple (adjusted for size and gross margin).
100% Wholesale of hardware, plumbing and heating equipment and supplies
The Industry Breakdown is vital for the calculation of Valuations, Pomanda Estimates and Similar Companies. Create a customised breakdown that accurately reflects the business operations.
Industry Turnover Multiple
Note - from March 2020 multiples are calculated monthly, prior to this they were calculated on an annual basis.
Balance Sheet  December 2019
net assets
Total assets minus all liabilities
Profit & Loss  December 2019
turnover
Turnover, or revenue, is the amount of sales generated by a company within the financial year.
a p p wholesale limited Credit Report and Business Information
Keep on top of your suppliers, your customers and your own business using real-time company credit Reports. Our detailed company insights and rating allow you to make informed decisions and reduce counterparty risk.
From as little as £6.99
This will not impact your credit rating!
To view a sample report click here
a p p wholesale limited interested in funding or investment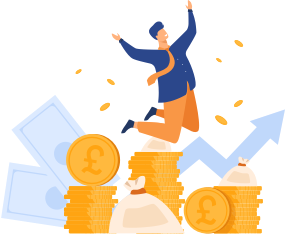 Pomanda has a large community of Investors, Lenders and Business Owners. If you're interested in buying, selling or raising funds for a business like this start the process with Pomanda.
a p p wholesale limited Ownership
group structure
Ultimate parent company
A P P WHOLESALE LIMITED
06552800
a p p wholesale limited directors
A P P WHOLESALE LIMITED financials
Data source: Companies House, Pomanda Estimates
| | Dec 2019 | Jul 2018 | Jul 2017 | Jul 2016 | Jul 2015 |
| --- | --- | --- | --- | --- | --- |
| Turnover | 279,587,004 | 167,238,501 | 137,026,211 | 112,087,003 | 89,630,243 |
| Cost Of Sales | 249,759,683 | 148,613,070 | 123,367,319 | 101,449,086 | 78,062,356 |
| Gross Profit | 29,827,321 | 18,625,431 | 13,658,892 | 10,637,917 | 11,567,887 |
| Admin Expenses | 25,007,286 | 12,488,102 | 10,186,015 | 9,395,296 | 8,892,888 |
| Operating Profit | 4,820,035 | 6,137,329 | 3,472,877 | 1,242,621 | 2,674,999 |
| Interest Payable | 10,361 | 0 | 0 | 2,179 | 0 |
| Interest Receivable | 33,779 | 10,957 | 3,192 | 1,533 | 1,212 |
| Pre-Tax Profit | 4,843,453 | 6,148,286 | 3,476,069 | 1,241,975 | 2,676,211 |
| Tax | -1,412,453 | -1,248,741 | -772,653 | -333,676 | -660,167 |
| Profit After Tax | 3,431,000 | 4,899,545 | 2,703,416 | 908,299 | 2,016,044 |
| Dividends Paid | 0 | 500,000 | 500,000 | 500,000 | 300,000 |
| Retained Profit | 3,431,000 | 4,399,545 | 2,203,416 | 408,299 | 1,716,044 |
| Employee Costs | 10,741,587 | 5,692,239 | 5,009,026 | 4,676,519 | 4,306,563 |
| Number Of Employees | 184 | 159 | 137 | 127 | 114 |
| EBITDA* | 5,608,347 | 6,687,136 | 4,011,941 | 1,783,892 | 3,230,140 |
* Earnings Before Interest, Tax, Depreciation and Amortisation
a p p wholesale limited company details
Type
Private limited with Share Capital
industry
46740 - Wholesale of hardware, plumbing and heating equipment and supplies
incorporation date
April 2008
previous names
a p p wholesale plc (November 2019)
address
UNIT 1, RADFORD INDUSTRIAL ESTATE, LONDON, NW10 6UA
last accounts submitted
December 2019